BiPolar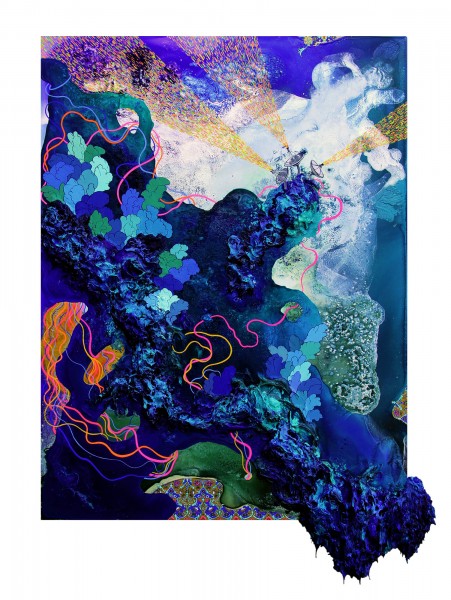 Curated by Andrea Pollan 
January 17 to March 8
Opening Reception: January 17, 2013
6pm to 9pm 

Participating artists: 
Lauren Frances Adams
Katie Duffy
Mary Frank
Hedieh Ilchi
Dan Perkins

The authentic experience in art production for serious contemporary artists requires an acute awareness of both the external apparatus of the art world - including the rigors of academia and the fickleness of the market - and a finely honed consciousness of the internal voice that motivates the making of art. One might argue that the latter point is far more important. Nonetheless in discussing these two extreme poles on a spectrum with many artists, I find that there is a psychological terrain akin to bipolarity that many endure in the studio. Mood swings, isolation, mania, doubt, exhilaration, depression, and inspiration are but a few conditions that characterize and color the artistic (and curatorial) process. 

The exhibition includes painting (Hedieh Ilchi, Dan Perkins), sculpture (Mary Frank), installation (Lauren Frances Adams), video and performance (Katie Duffy). As artists embrace more means of visual communication within their distinct œuvres, mixing up and challenging approaches to their media, we are treated to a more complex, sometimes dizzying array of aesthetic and social issues that can lead us, the viewer, to parse our own difficult yet pleasurable spectrum of response and understanding. 
January 17, 2014

to

March 8, 2014